Arbitrum Airdrop is Helping Smaller DAOs Survive the Bear Market
Have you heard of Arbitrum, the Ethereum scaling solution that made airdrop history? 🚀 If not, you might want to pay attention, because this project is not only boosting the speed and scalability of Ethereum smart contracts, but also empowering the decentralized organizations (DAOs) that build on it. 😍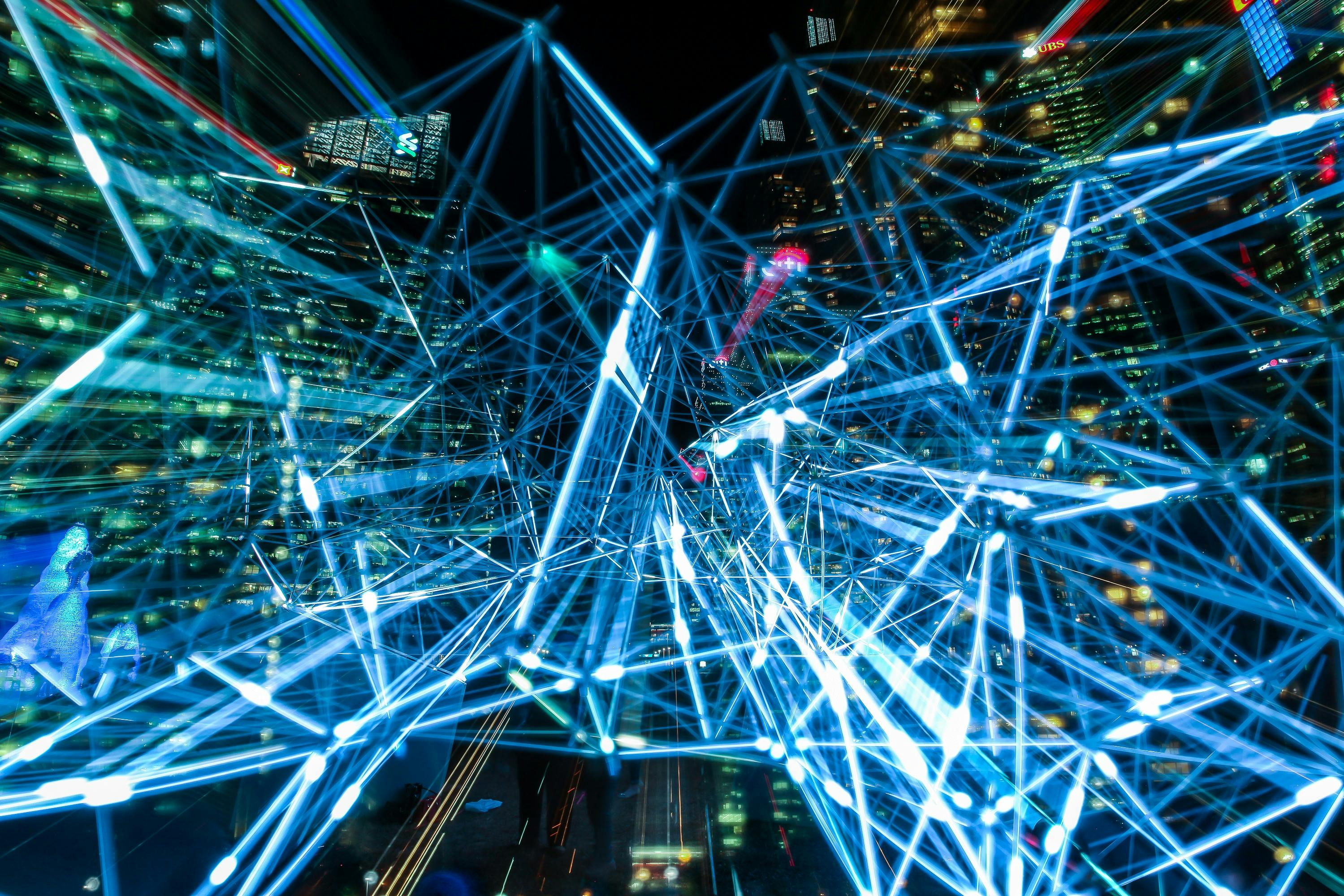 In this article, we will explain what Arbitrum is, how its airdrop works, and why it is helping smaller DAOs survive the bear market. 🐻 We will also show you how to check your eligibility and claim your free ARB tokens. 💰 Ready? Let's dive in!
What is Arbitrum?
Arbitrum is a layer 2 solution that aims to improve the capabilities of Ethereum smart contracts. 🚀 It allows developers to easily run unmodified Ethereum Virtual Machine (EVM) contracts and transactions on a second layer, while still benefiting from Ethereum's excellent layer 1 security. 🔒
By moving most of the computation and storage off-chain, Arbitrum reduces the gas fees and congestion on the Ethereum network. ⛽ It also adds additional privacy features, such as hiding the contract code and state from validators. 🕵️‍♂️
Arbitrum has two main products: Arbitrum One and Arbitrum Nova. Arbitrum One is a public network that supports any Ethereum dApp, while Arbitrum Nova is a private network that allows anyone to launch their own custom Arbitrum chain. 🚀 Both products use the same technology and token, called ARB.
What is ARB and how does the airdrop work?
ARB is the native governance token of Arbitrum. 💎 It will launch on March 23rd 2023, distributing 12.75% of the total supply of ARB tokens to eligible recipients and DAOs. 🎁 The utility of the ARB token is to enable decentralized governance of the Arbitrum ecosystem. 🗳️
The airdrop will grant 11.5% of the total supply to eligible Arbitrum users, and 1.1% to DAOs that operate in the Arbitrum ecosystem. 🙌 The remaining community tokens will go to a treasury controlled by the new Arbitrum DAO, which will allow ARB holders to vote on how to disburse the funds. 💸
The eligibility criteria for the airdrop are based on various factors, such as bridging funds into Arbitrum One or Nova, conducting transactions during two distinct months, completing more than four transactions or interacting with more than four different smart contracts, depositing more than $50,000 of liquidity into Arbitrum, and so on. 🔥 You can check the detailed eligibility criteria here.
The snapshot of eligible users was taken on February 6th, 2023 at block height #58642080. ⏱️ There's no need to rush because eligible users have six months to claim their tokens. 🕒 ARB is now tradable on major exchanges like Binance, KuCoin, Uniswap, OKX and Huobi. 📈 A points system was used to determine the number of tokens a user can claim with the maximum being 10,200 ARB per wallet.
Why is this airdrop helping smaller DAOs?
The most unique and innovative aspect of this airdrop is that it distributes tokens to treasuries of decentralized organizations, not just to individual wallets. This means that Arbitrum is giving over the ecosystem and control of the chains and their technology to Ethereum, as Steven Goldfeder, the co-founder and CEO of Offchain Labs, the company behind Arbitrum, told The Defiant. 🙌
By doing so, Arbitrum is empowering the DAOs that build on it to have a say in the future development and governance of the platform. 🗣️ It is also providing them with a valuable source of funding that can help them survive the bear market and grow their communities. 🚀
Some of the top DAO recipients include Arbitrum-native leaders like perpetuals trading platform GMX and gaming ecosystem Treasure, with 8M tokens each. 🎁 Cross-chain behemoths like Uniswap and Sushi are getting 4.3M ARB apiece, and Curve will receive 3.5M tokens. 🍣 In total, 139 projects will receive between 75,000 and 8M ARB tokens. 💰
Only projects with a DAO and a governance token directing treasury management qualified for the airdrop. 🏆 Arbitrum determined the size of token allocations based on whether a project is multi-chain or Arbitrum-native, the date a protocol was deployed on Arbirum, and the transaction volumes and TVL of the dApp, alongside other factors. 📊
Arbitrum hopes that by distributing tokens to Arbitrum DAOs, governance power will ultimately be shared with a broader variety of users than just those eligible for the user airdrop. 🌎 It also plans to launch a grants program in the near future, providing the network's protocols with additional opportunities to secure ARB allocations. 💵
How to check your eligibility and claim your free ARB tokens?
If you are curious to know if you are eligible for the airdrop and how much ARB you can claim, here are the steps you need to follow: 👇
Visit the Arbitrum airdrop claim page. (website seems to be temporarily unavailable)
Connect your wallet.
Now click on "Check Eligibility".
If you're eligible then you will be able to claim your tokens.
If you're facing issues with claiming then claim it directly from the Arbitrum contract. (only for experienced users!)
That's it! You have successfully claimed your free ARB tokens. 🎉 Congratulations! 🎊
The Bottom Line
Arbitrum is one of the most promising projects in the Ethereum scaling space, offering a fast, cheap, and secure way to run smart contracts on a second layer. 🚀 With its unique airdrop, it is also showing its commitment to decentralization and community empowerment, by rewarding both users and DAOs that support its ecosystem. 😍
If you are eligible for the airdrop, don't miss this opportunity to claim your free ARB tokens and become part of the Arbitrum DAO. 💎 You never know how much they might be worth in the future. 😉 And if you are not eligible, don't worry, there will be more chances to earn ARB tokens by using dApps built on Arbitrum in the future. 🙌
What do you think of Arbitrum and its airdrop? Are you excited to claim your free ARB tokens? Let us know in the comments below! 👇 And don't forget to share this article with your friends who might be interested in Arbitrum too! 😊